Host of Sparrows is proud to announce that tickets for our first feature-length circus show are on sale now through Brown Paper Tickets!!!
The Big Top in the Little Easy: Animals, Clowns, and Acrobats! tells the story of how a lonely soul finds a place in the world through the colorful magic of circus. The show features performances by the full Host of Sparrows Aerial Circus Company, including living statues, clowns, stilt-walking, static trapeze, lyra (aerial hoop), aerial silks, partner acrobatics, modern dance, and contortion.
The Big Top in the Little Easy is family-friendly and fun for ladies, gentlemen, boys, girls, and children of all ages from 0-100. (Please note that The Big Top in the Little Easy features no animal acts–all our "animals" are people-animals! Host of Sparrows does not support the use of animals in the circus.) Proceeds from the show will go to keep Host of Sparrows flying and to support our hosts, Dogtown Dance Theatre (a non-profit community arts center).
Host of Sparrows will present The Big Top in the Little Easy at Dogtown Dance Theatre in Manchester October 14 at 7.30pm, 15 at 2pm and 7.30pm, 21 at 7.30pm, & 22 at 2pm and 7.30pm, 2016. As a part of the Dogtown Dance Theatre Presenter Series, Host of Sparrows will be offering free Master Classes to the public in Beginning Aerial Silks and Partner Acrobatics on October 16 from 3.30-5pm and October 22 from 3.30-5pm.
Help to fund our show!
Host of Sparrows is a home-grown, RVA-local company of artists, and we need your help! We are working with other RVA artists to build our props, set pieces, and costumes; and to design custom makeup, costumes, and music for the show. We firmly believe that art has deep value, so we are asking you to help us pay our artist collaborators and to help to fund the future of circus arts in RVA.
Visit our GoFundMe site, or donate directly to Host of Sparrows through PayPal.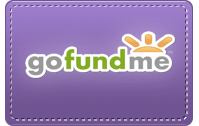 Photos from our Work-in-Progress!
This slideshow requires JavaScript.